Bunyoro/Albertine Regional Corporate Accountability Platform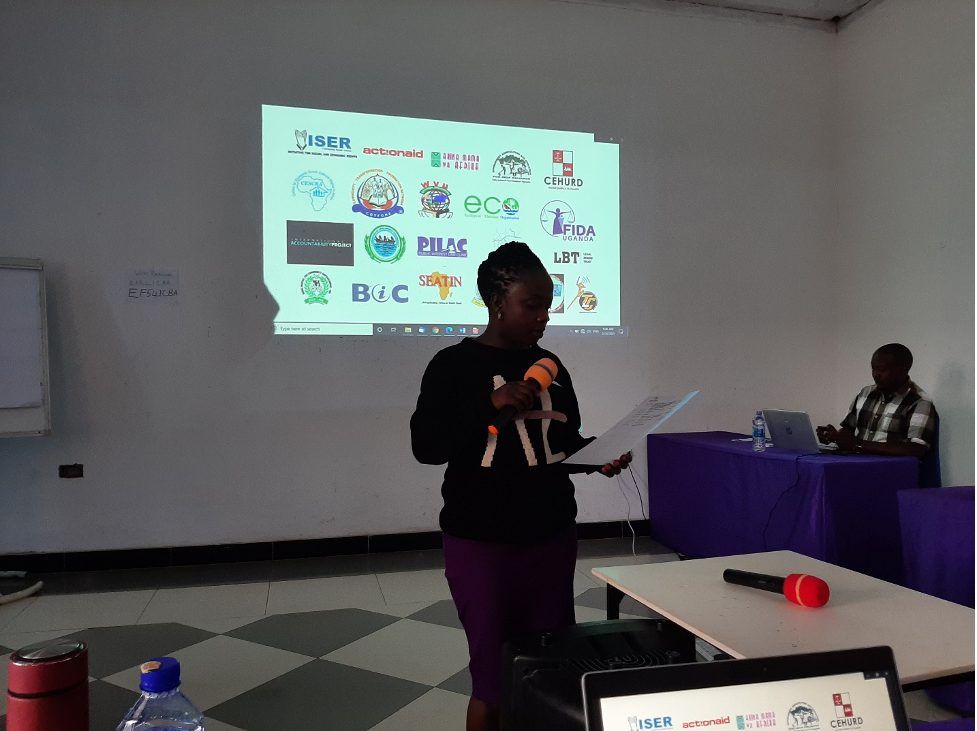 The discussions comprised the situation of Project Affected Persons of the major infrastructure projects including; theKabwoya –Kyenjojo (KK) Road project which is part of the 15 oil roads which is funded by World Bank and is implemented by Chinese Company called Shengli Engineering Construction (Group) Co. Ltd of Shengli Oilfield, the 44.7MW Muzizi Hydro Power Project implemented by ILF Consulting Engineers Austria GmbH (ILF) and the Buseruka Hydropower project. With NAVODA, Focus Group Discussions were held with the Communities of Nyairongo that are affected with the Bugoma Forest Reserve giveaway. And with BIRUDO and LACWADO, a Focus Group Meeting was held with the PAPs of the Central Processing Facility in Buliisa District. Two Radio Talk shows on the emerging issues of business and human rights in the region were held on Biiso FM in Buliisa and Spice FM in Hoima.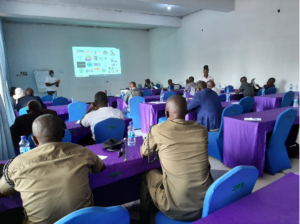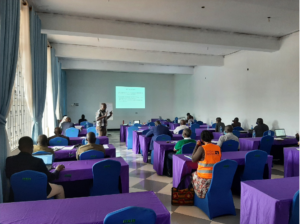 A capacity building on the accountability mechanisms of International Financial Institutions was conducted for the CSOs and CBOs in the Albertine region.
The engagements were crowned with a meeting with key stakeholders in the region including Local Government officers, Judiciary, Police, Corporate actors and Community representatives around the emerging business and human rights issues in the region. The discussion focused on the roles of duty bearers in the advancement of respect for human rights and the need to create strengthened platforms of monitoring, inspecting operations, especially the infrastructure developments in the region.