Launch of the Child Labour in Agri-Business Report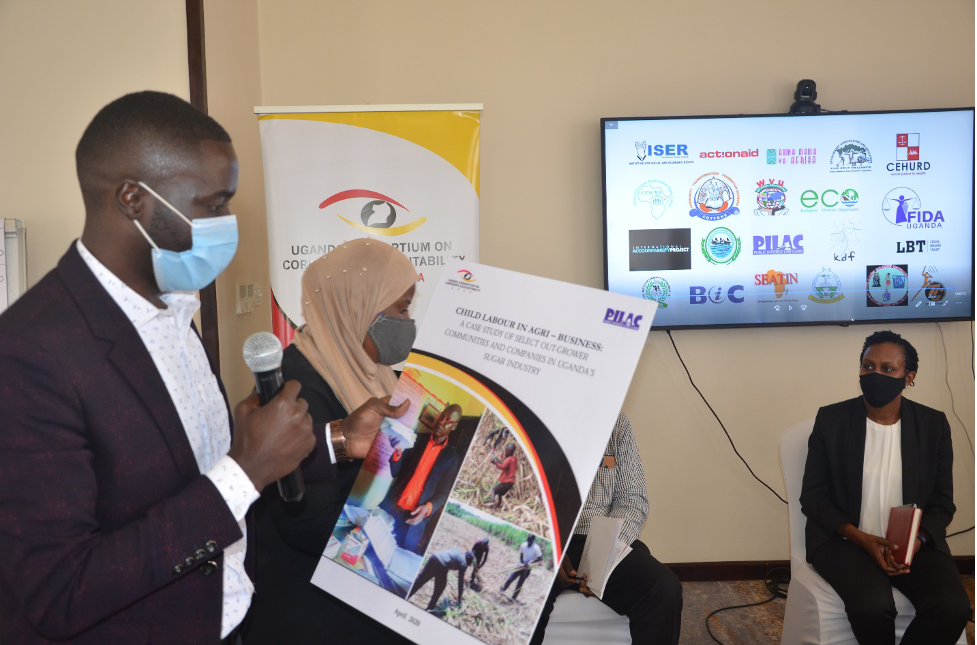 The Uganda Consortium on Corporate Accountability in partnership with the Public Interest Law Clinic (PILAC) – School of Law, Makerere University conducted a research study examining the occurrence of child labour in select out-grower communities and companies in Uganda's sugar industry. The report CHILD LABOUR IN AGRI-BUSINESS: A CASE STUDY OF SELECT OUT-GROWER COMMUNITIES AND COMPANIES IN UGANDA'S SUGAR INDUSTRY was launched at a time when child labour was at its peak as a result of the Covid19 pandemic and the resultant lockdown of schools.
The launch was aimed at providing a platform for stakeholders including; sugar companies, out growers, local governments and the communities to engage on various issues around Child labour in Uganda's sugar industry. It also provided an opportunity to engage with stakeholders to propose solutions to stamping out all forms of child labour from the sugar industry in Uganda.
The report points out weaknesses in the legal and policy framework, lack of monitoring, weak enforcement and lack of access to justice. It also pointed out the social economic pressures in the community and harsh experience by families, households and individuals seen in their lack of resilience to deal with unexpected events such as Covid that leads to child labour.  It would later form basis of UCCA's engagements on the day of the African Child.