UCCA General Assembly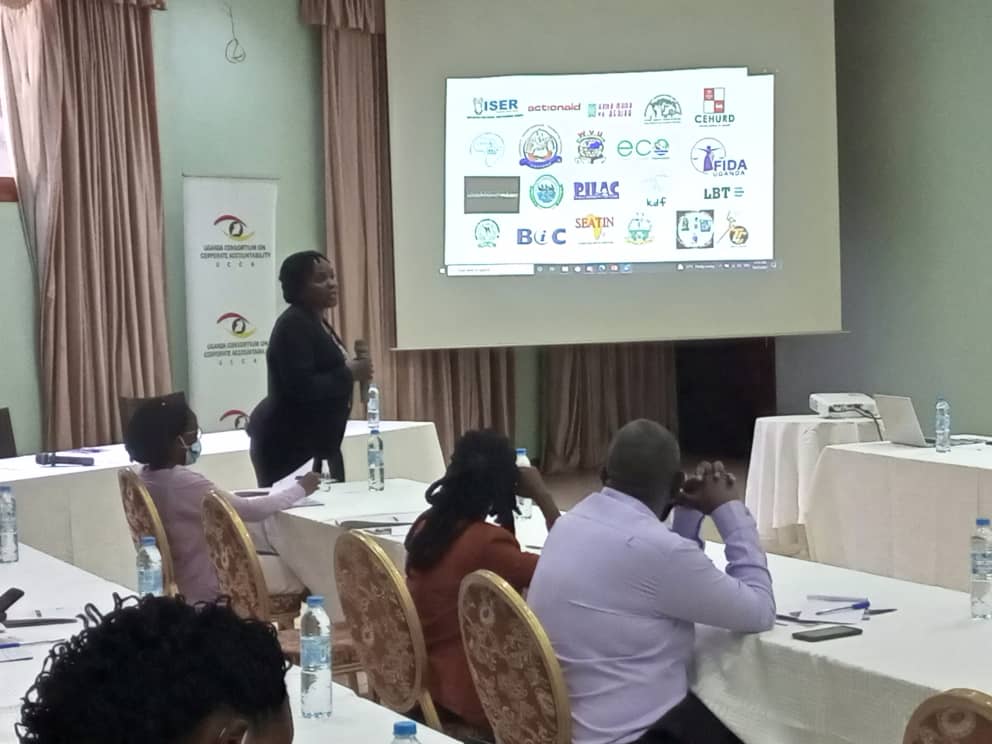 Significant events and developments that UCCA has undertaken were shared including: Annual Conference on Economic Social Rights, Research on environmental and Social Impact Assessment and the nature of public hearings, Training of ISER community Advocates on Business and Human Rights, Launch of Research on Child labour in Plantation Agriculture and the video documentary on Planting Poverty; the Bitter taste of Sugar, Adoption of the National Action Plan , Renewal of the KIOS project, Regional Corporate Accountability Platforms in the regions of West Nile, Greater Masaka, Albertine Graben (Bunyoro) and Tooro/ Rwenzori, and Engagement with the International Financial Institutions such as African Development Bank and Nordic Development Fund; and UN binding treaty process.
CEFROHT, took the membership through a capacity building session on harnessing corporate accountability to promote food security and food safety in Uganda. The link between corporations and food safety and security was highlighted. Further, the current engagement of corporations in plantation farming that have led to mass land acquisitions and allocations to current food chains being led by corporations was highlighted.